Charlie Peace
Projection Design

---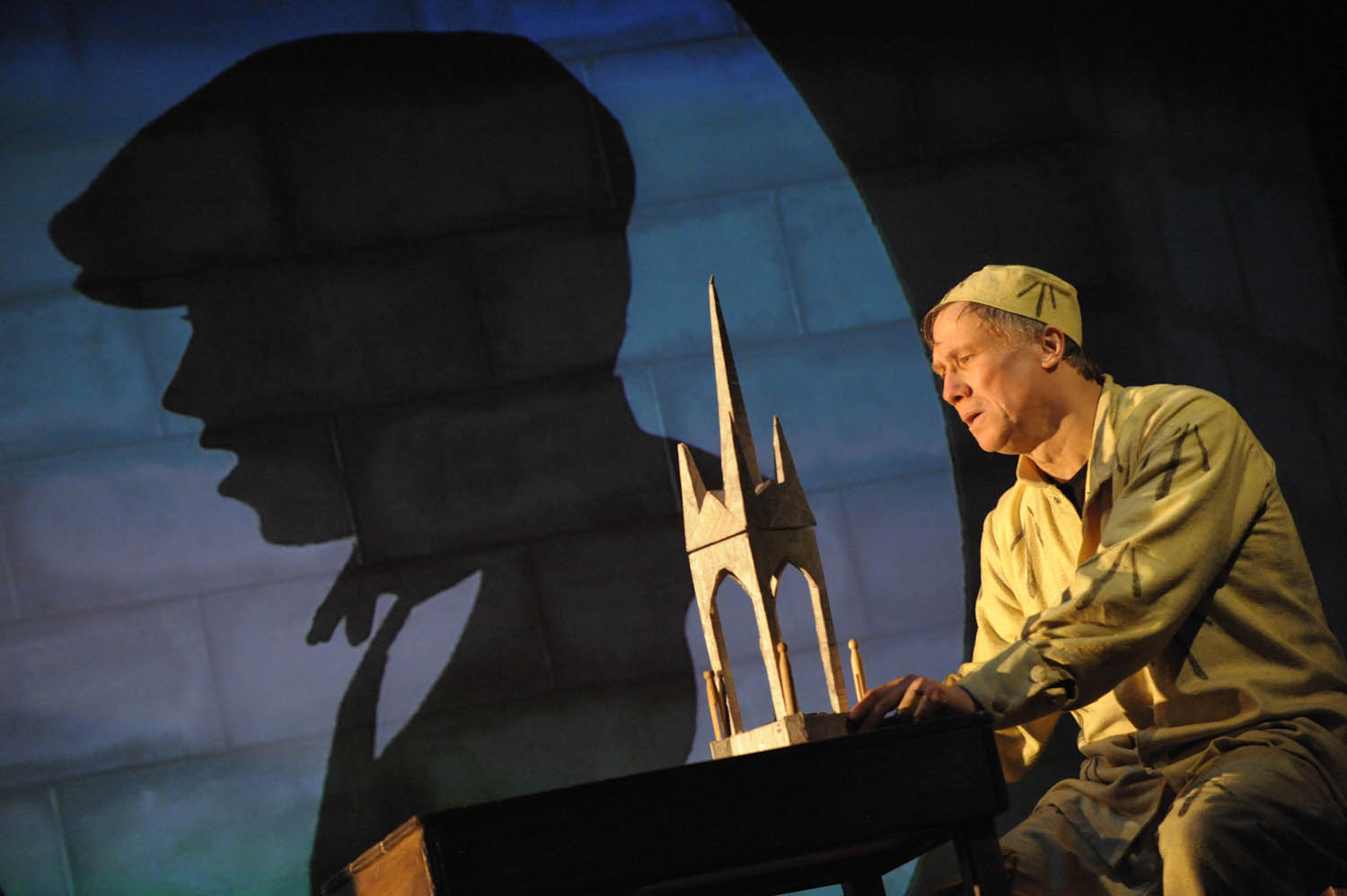 The greatest celebrity villain of the Victorian age, Charlie Peace's life became legend. He was a master of disguise, an accomplished musician and irresistibly attractive to women.

On the run, having murdered his lover's husband, he holed up in the warrens of Nottingham's Narrow Marsh. Drawing on the visual styles of Steampunk and Victoriana, and presented in the tradition of Victorian side-shows, this modern musical melodrama asks the question: Why, now as then, are we terrified of crime but fascinated by criminals?

Starring Peter Duncan as Charlie Peace and Norman Pace as the Showman, this world premiere by celebrated Nottingham writer Michael Eaton will feature traditional folk songs and the work of internationally renowned graphic artist, Eddie Campbell.


---

Credits

A Nottingham Playhouse production
Directed by Giles Croft
Video Design by William Simpson


---

Press + Media

"Cleverly done and entertaining."
— Nottingham Post

"Quirky and delightful."
— The Stage

"I'd highly recommend this play."
— LeftLion

" The play is a good night's entertainment and the whole package is an enjoyable spectacle."
— Chad

" …blending action and plenty of laughs…Charlie Peace is an excellent tale brilliantly performed and told by all involved."
— Nottingham Live