The Kite Runner
Projection Design


---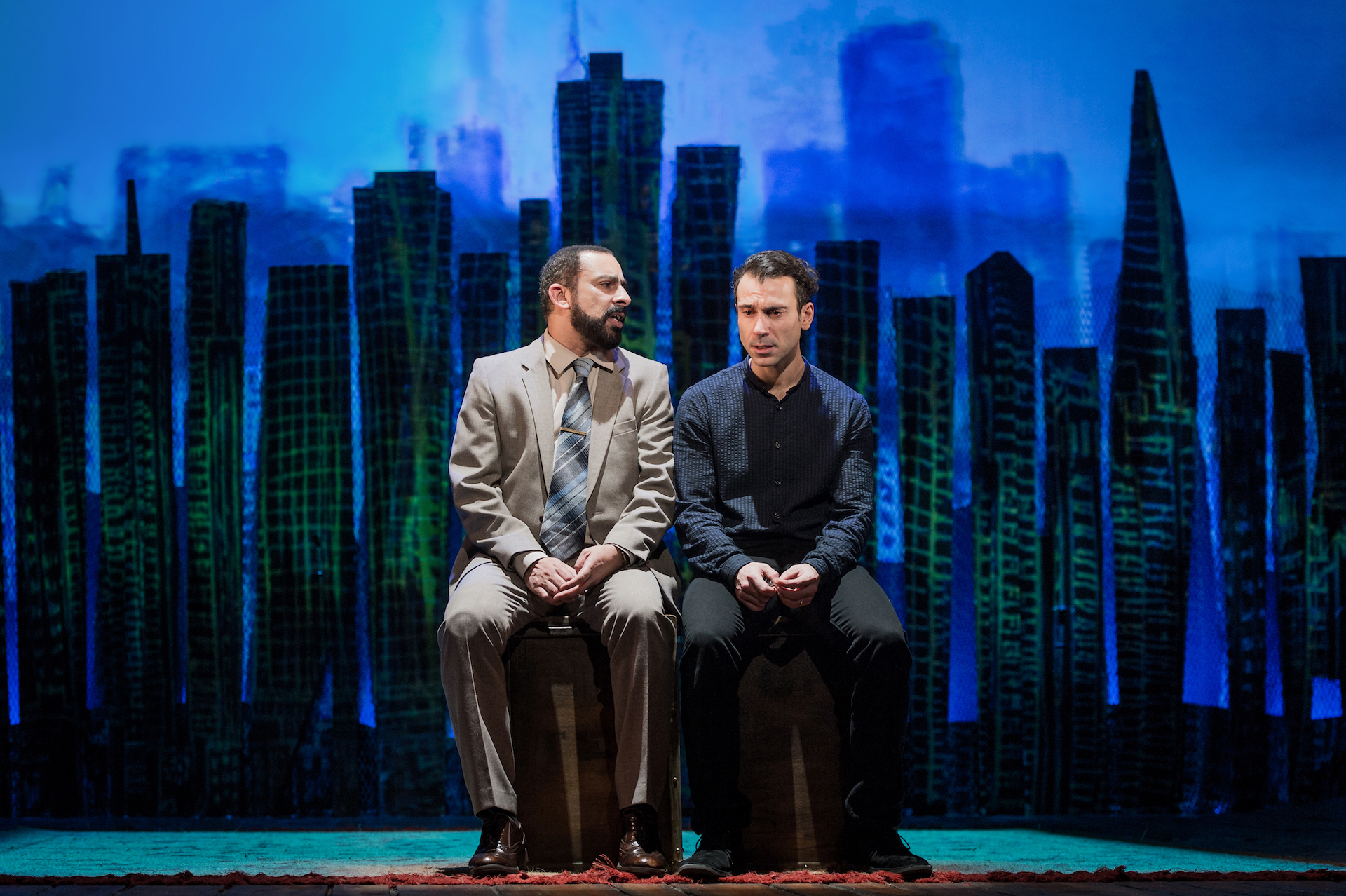 Based on Khaled Hosseini's international best-selling novel, this powerful story has been adapted into a stunning new stage production. A haunting tale of friendship which spans cultures and continents, it follows one man's journey to confront his past and find redemption.
Original staging by Nottingham Playhouse and Liverpool Everyman
West End debut at The Wyndhams, December 2016
National Tour 2018
Dubai Opera House 2020
National Tour 2020
---
Credits
Directed by Giles Croft
Video Design: William Simpson
Stage Design: Barney George
Lighting Design: Charles Balfour
---
Press + Media
"A stage that is atmospherically dominated by a fan-shaped kite complete with a rear screen for William Simpson's evocative projections" ★★★★★
–
Mark Shenton, The Stage.
︎
"One of my favourite things of the performance is the fantastic projections William Simpson used throughout, which really helped set the scene and had some fabulous art work involved." ★★★★★
—
www.northwestend.co.uk ︎

"More central are William Simpson's stunning back-projection effects; none more so than a pair of kite-like drawn curtains that changed kaleidoscopically with each unveiling. A palisade metamorphoses into Golden Gates and skyscrapers; such beautiful lepidopteran economy saying more than a hundred set changes."
—
www.exeuntmagazine.com ︎
"Exemplary projection work by William Simpson." ★★★★
—
www.eastmidlandstheatre.com ︎

"A hit" ★★★★ — The Telegraph
"Exhilarating" — The Times
"Gripping" — The Guardian
"Mesmerising" ★★★★ — Daily Mail
"A triumph" ★★★★ — The Public Reviews
"Utterly absorbing from start to finish" — Mail on Sunday
"The best thing to be seen so far this year" — Nottingham Post
"Beautifully performed" — Financial Times
"Magic moments that can still the house" — The Stage
"A superb adaptation" — LeftLion
"Truly excellent" — Chad
"You will be captivated" — Nottingham Confidential
"Moving" — Exeunt
"Wonderful" — Theatreworld
"Beautifully honest" — Behind The Arras
"Profoundly moving" – Nottingham Live