Touched
Projection Design

---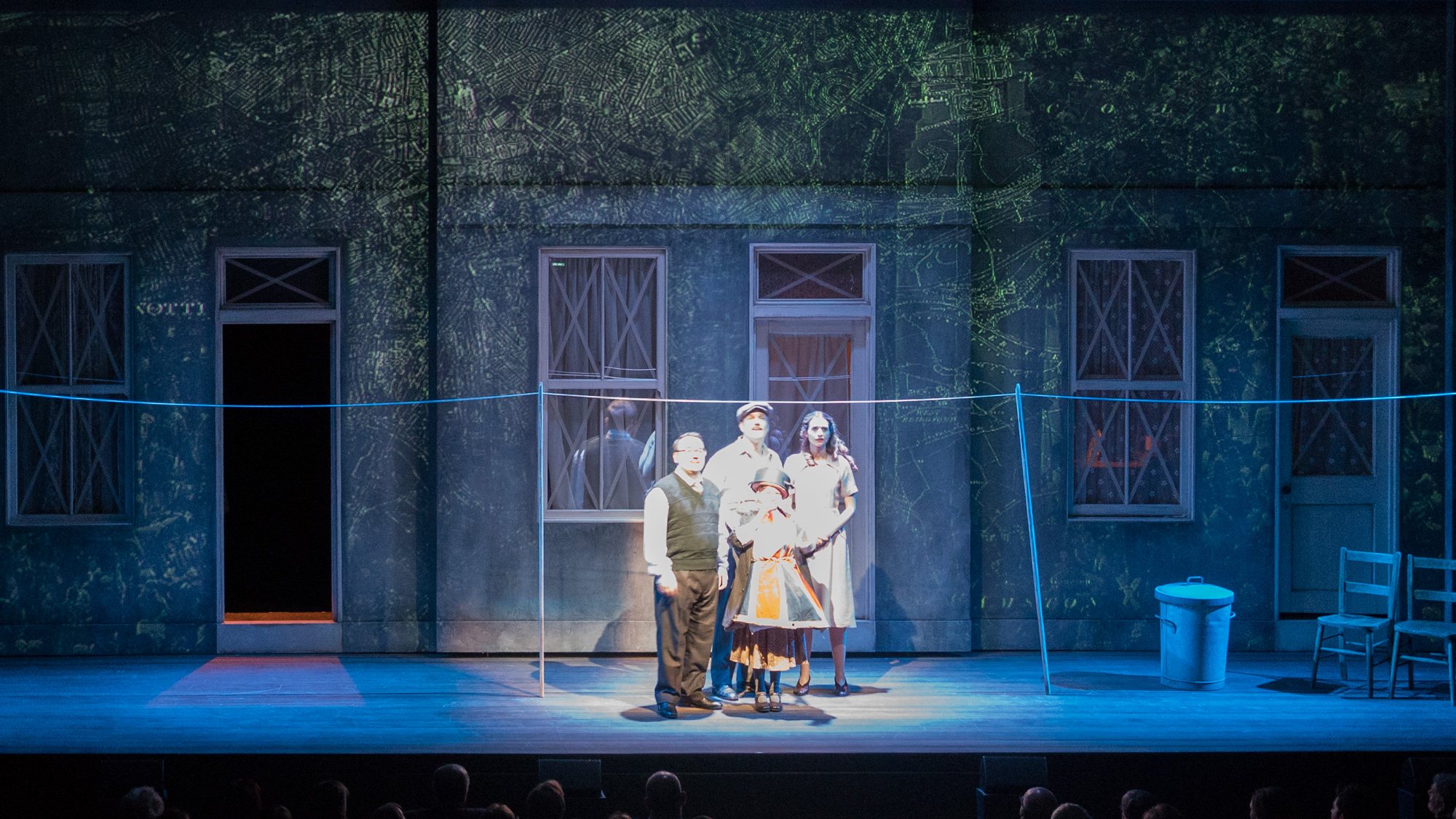 "Possibly one of the biggest regional shows in the country."
— British Theatre Guide

Starring BAFTA award-winning actress, Vicky McClure (This is England, Line of Duty and Broadchurch) and Aisling Loftus (War and Peace and Mr Selfridge).

Stephen Lowe's Touched is a powerful and poignant World War II drama set during the 100 days between VE and VJ Day, and centred on the lives of a family of working‑class Nottingham women.

The promise of a brave new world has arrived with peace in Europe and the election of the first ever Labour government. But the fighting is not yet over. With her husband away at war and having lost her son in a tragic car accident during the blackout, Sandra is torn apart by grief. Meanwhile, her sisters – the brash Joan and naïve Betty – are brimming with hope for the future and the possibilities of new lives ahead for all of them.

Directd by Matt Aston (Diary of a Football Nobody), Touched is a modern classic, celebrating the 40th anniversary of its premiere at Nottingham Playhouse.


---

Credits

Directed by Matt Aston
Video Design: William Simpson
Stage Design: Jaimie Vartan
Lighting Design: Nick Richings


---

Press + Media

"Authentic, bittersweet drama performed by a stellar cast of local performers." ★★★★
— The Stage

"A true homecoming for a landmark home front drama."
— The Times

"Vicky McClure is vital and expressive in the part [of Sandra]
— Whatsonstage

"Exquisite… A beguiling journey into the past" ★★★★
— Daily Mail

"Touched still grabs the heart and the head and refuses to let either go." ★★★★★
— East Midlands Theatre